Ruth Hermolle
LCPH MARH MBACP
My first career was in Personnel Management. I discovered homeopathy at a short Homeopathic First Aid course.
Intrigued by this approach and the little box of everyday medicines, I eventually undertook the 4 year part time training at the Midlands College of Practical Homeopathy, graduating in 1996.
Ruth Hermolle
Mobile: 07526 273474
Simone Guest
SNR MCCN MARH MBTPA
Homeopathy
I qualified as a State Registered Nurse. Whilst training my interest in non-mainstream medicine began. Much later, with family grown up I trained to became a registered homeopath. Because of my own long-standing back problems I wanted to be able to offer others a gentle hands-on treatment. The Bowen Technique fitted the bill and I've been in practice for over nineteen years.
Simone Guest
Tel: 01984 656733
Mobile: 07497 767580
Maria Chrysostomou
MAR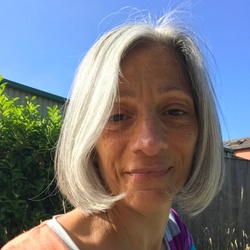 I have been practicing as a complementary health practitioner since 2002. Prior to this I was working in the fitness industry where the main focus was physical health, but I soon came to realise that to achieve overall well-being we also need to address our emotional, mental and nutritional needs. This is what brought me into natural health and what I bring into my practice today.
Maria Chrysostomou
Mobile: 07730 039038