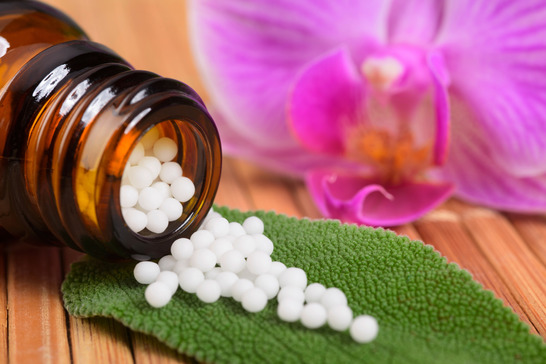 Gentle effective medicine
Homeopathy is a complete system of medicine which uses carefully selected remedies to work with our innate natural healing processes. Homeopathic medicines are made form a vast range of substances and the unique process of preparation renders them free of toxic effects. Treatment is tailored to you as a whole and unique person, not just to isolated symptoms or a particular diagnosis. Homeopathy can be useful for a variety of conditions, minor or major, acute or chronic.
When is homeopathy particularly useful?
to resolve persistent or recurring health problems
when you want to try a different approach
when conventional treatment is not appropriate e.g. in pregnancy
if you know you could feel better e.g. always tired and 'not yourself'
to support you through life's changes and difficult events e.g. bereavement, stress
What kinds of problems respond to homeopathy?
The homeopath is treating the whole person, not just a condition – every person is individual with their own way of experiencing health and dis-ease. Clients seeking homeopathic help may suffer from a whole range of conditions, both acute and chronic.
What happens when I visit a homeopath?
Your first appointment is a conversation about your health, history, lifestyle and you. A homeopath is interested in lots of detail because the remedies are tailored to suit you as an individual and the treatment is for you as a whole person. Energy, moods and attitudes, food, drink, climate, activity etc. are all affected by or affect your health. One or more remedies will be prescribed for you. They are easy and pleasant to take and entirely non-toxic, so there are no side effects. You will experience changes as your own healing response takes place. We will meet again after 4 weeks to see what has changed and to provide further remedies as appropriate. How many appointments you will need depends on many factors, including how long you have had the problem.
Can anyone use homeopathy?
Homeopathic medicines are gentle and so can be safely used by anyone – including the very young, the frail or elderly, during pregnancy or alongside other treatment.
Any questions?
Choosing someone to work with you to improve your health is an important decision and I am happy to have an initial chat in person or on the phone to answer an further questions you might have about how I work or about homeopathy and your particular health problems.
---
Terms and fees for homeopathy
ADULT
First consultation (90 minutes): £50
Follow-up appointments (45 minutes): £40
CHILD (under 12 years of age)
First consultation (60 minutes): £45
Follow-up appointments (30 minutes): £35
These fees are for appointments at approximately monthly intervals and include the cost of the medicines
---